Sports Leaders
The Sports Leaders Award is a programme of leadership training for young people between the age of 9 and 13, that supports them working with younger children, teaching leaderships skills through a range of games and activities.
The benefits of the Young Leader Award are:
encourages young people to take responsibility and develop leadership skills
develops skills such as organisation, communication, confidence and self esteem alongside planning and self review
encourages co-operation and helps develop moral and social skills
This year, some of our year 4 and 5 children went to Oxclose Community Academy for their induction and then attended an after school club, where they worked through planning tasks and activities that they would be able to use once they were qualified.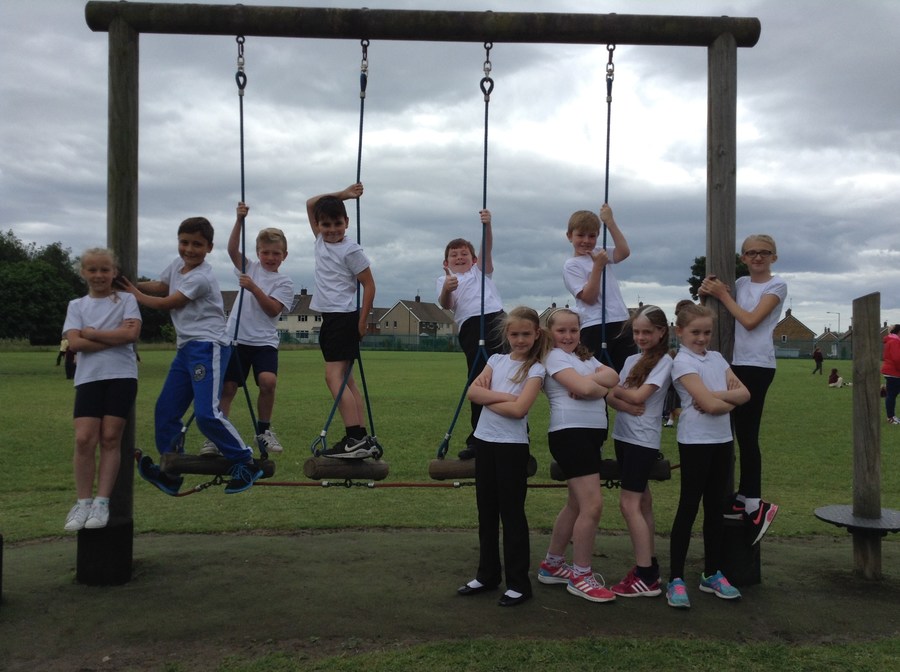 Over the summer, the young leaders worked with the children in Year One. On a Tuesday and Thursday lunchtime, they plan activities and play games.
Keep a look out for them on the yard!