MacMillan Coffee Morning
We had a great turnout at our MacMillan coffee morning. We were able to raise money for a fantastic charity and also held our own art sale.
Washington Carnival Parade
We always enjoy taking part in the Washington Carnival Parade. This year we had a fantastic turnout of children who came to help us carry our banner.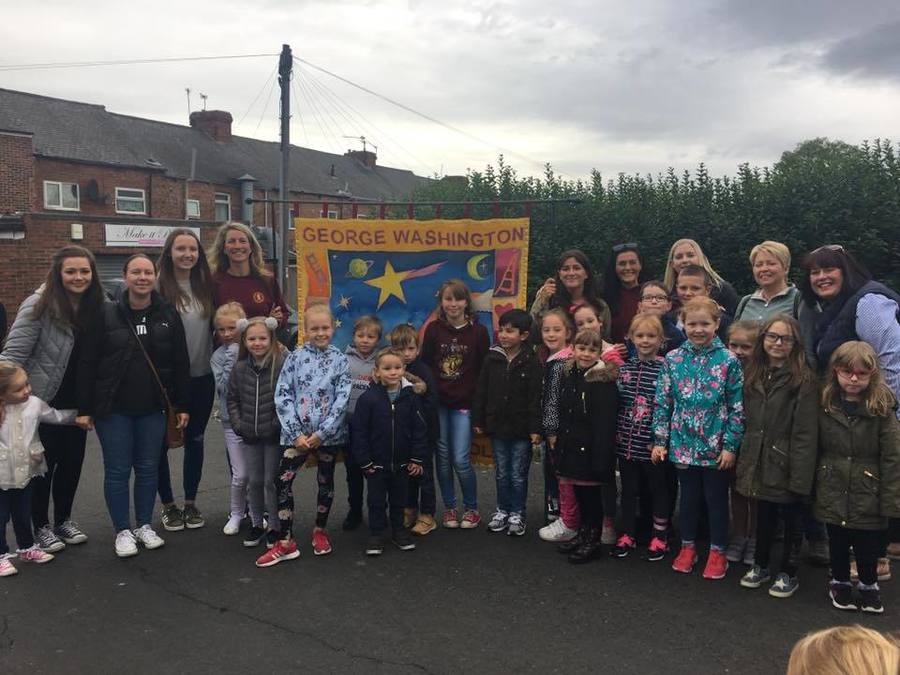 'Royal Wedding' at Holy Trinity Church
Reception and Year One held their own 'royal wedding' at Holy Trinity Church.
Music Outreach Programme
Some of the children from Year 5 and 6 participated in Durham Cathedral's Music Outreach Programme. They all represented the school brilliantly and sang beautifully.
Children in Need 2017
On Friday 17th November, we raised money for Children in Need by wearing something spotty. We were lucky to be visited by Pudsey Bear too!
Show Racism the Red Card
We supported Show Racism the Red Card by wearing red for the day. We also took part in lots of activities about diversity and difference.
Washington Carnival
We marched with our new banner at the Washington Carnival this year. It was designed by some of our pupils and we were very proud to show it off to the community. Our table at the carnival celebrated our sporting successes.
Independence Day
Each year, we participate in the Independence Day celebrations at Washington Old Hall. This year the theme was 'Culture', linked to Sunderland's bid for City of Culture 2021. Some children from Year Five presented their ideas about digital culture.