RAM
Jacob wrote his name on his own.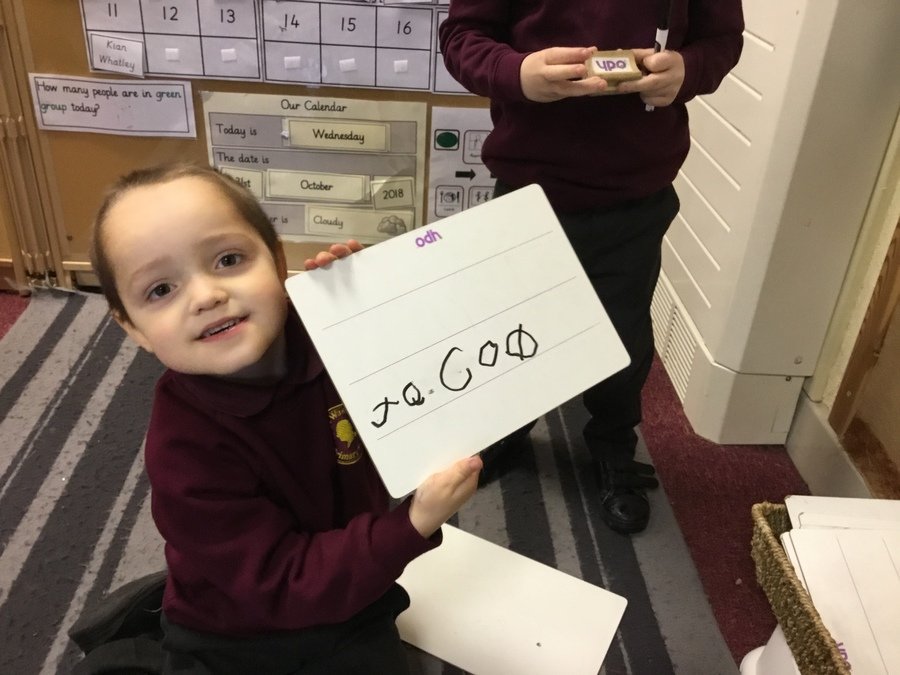 RAO
Zak wrote some labels for the animals in his zoo.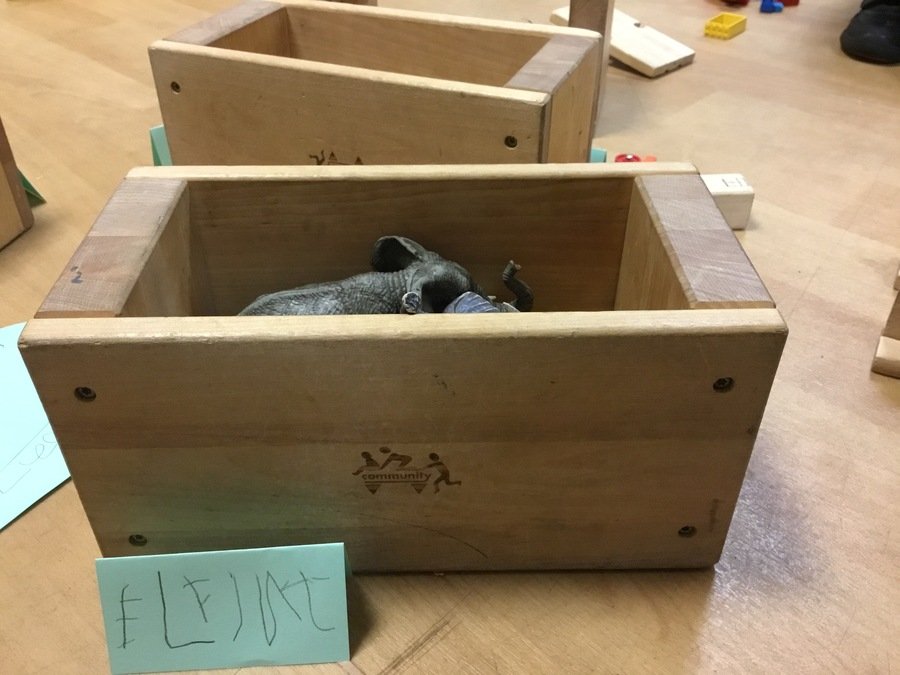 1EC
Kerra used some super vocabulary in her story.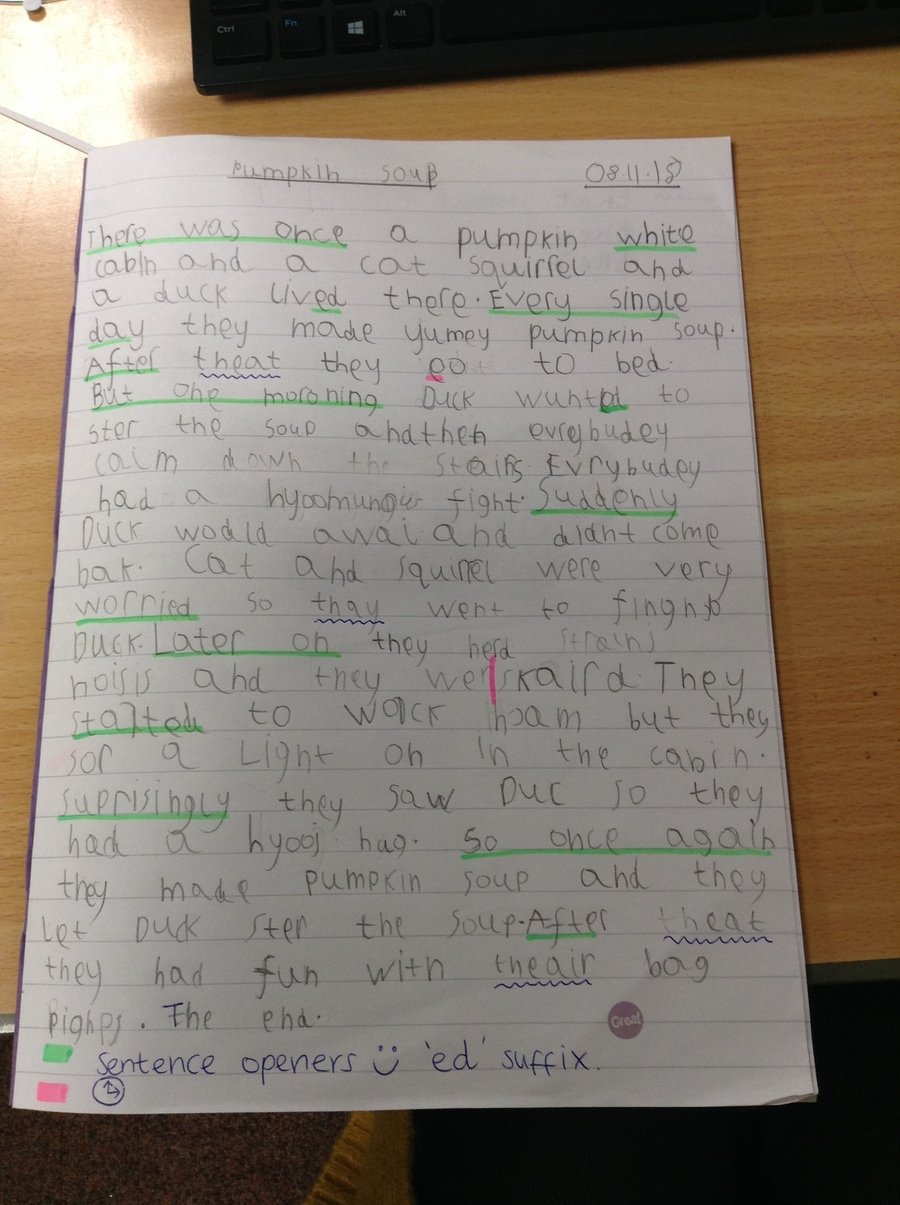 1LH
Luke retold 'Room on the Broom' by Julia Donaldson.
2BG
Lucy wrote a fantastic report about animals in WW1.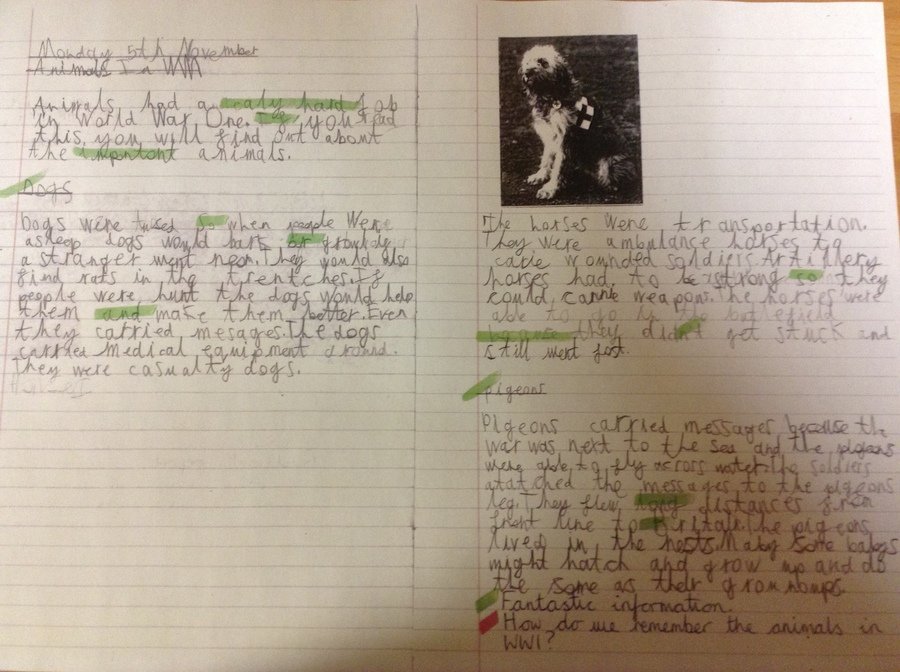 2MA
Zoe retold Jack and the Beanstalk.
3KM
Lacey's super problem solving work.
4DS
Layla wrote a wonderful story set in WW1.
6JP
James' super fraction work.