Hello boys and girls!
Welcome to the year 2 2020-2021 transition page!
Transition means 'change' and, usually, we'd prepare for this big change in school during the lead up to the summer holidays. However, this year is a bit different to our normal routines! As a result of these unusual times, we thought we'd put all the information you are going to need in one handy place!
Mrs Scott and Miss Lawson are so excited to meet you all and start our learning journeys! Year 2 is a brand new year group for both of us so we will all be trying new things together! Of course, you will all already know Mr Storey and he's really looking forward to spending another year with you all as our year group's teaching assistant.
To get to know you better, we would love you all to complete a task at home over the summer holidays. Your adults can send this to us via the year 2 email address. We're going to use this task to get to know each other better and create a beautiful display in our new classrooms. We've left instructions for this task, as well as our contact details, below.
Year 2 is a fantastic year filled with brand new topics and fun learning opportunities everyday! Have a wonderful and relaxing summer - we can't wait for September so we can make a start!
Lots of love,
Mrs Scott, Miss Lawson and Mr Storey x
Transition Task
To get to know you better, we'd love you to complete the task below and send it to us! You can send it to our year group email address which is, year2@gwps.org.uk.
You will need:
An adult's hand
Coloured pencils or pens
5 fun facts about yourself
Instructions:
On a piece of paper, draw around an adult's hand very carefully.
On each of the fingers, write a fun fact about yourself! This could be your favourite colour, animal, food - the possibilities are endless!
On the palm of the hand (the centre) add a photo or drawing of yourself alongside your name. This way, we'll know which face to attach the fabulous facts to!
After you have completed your hand, make sure an adult sends a very clear photograph of the hand to the year group email address.
Mr Storey, Miss Lawson and Mrs Scott have each made a hand so you have an example! We hope you know us better after reading our five fantastic facts!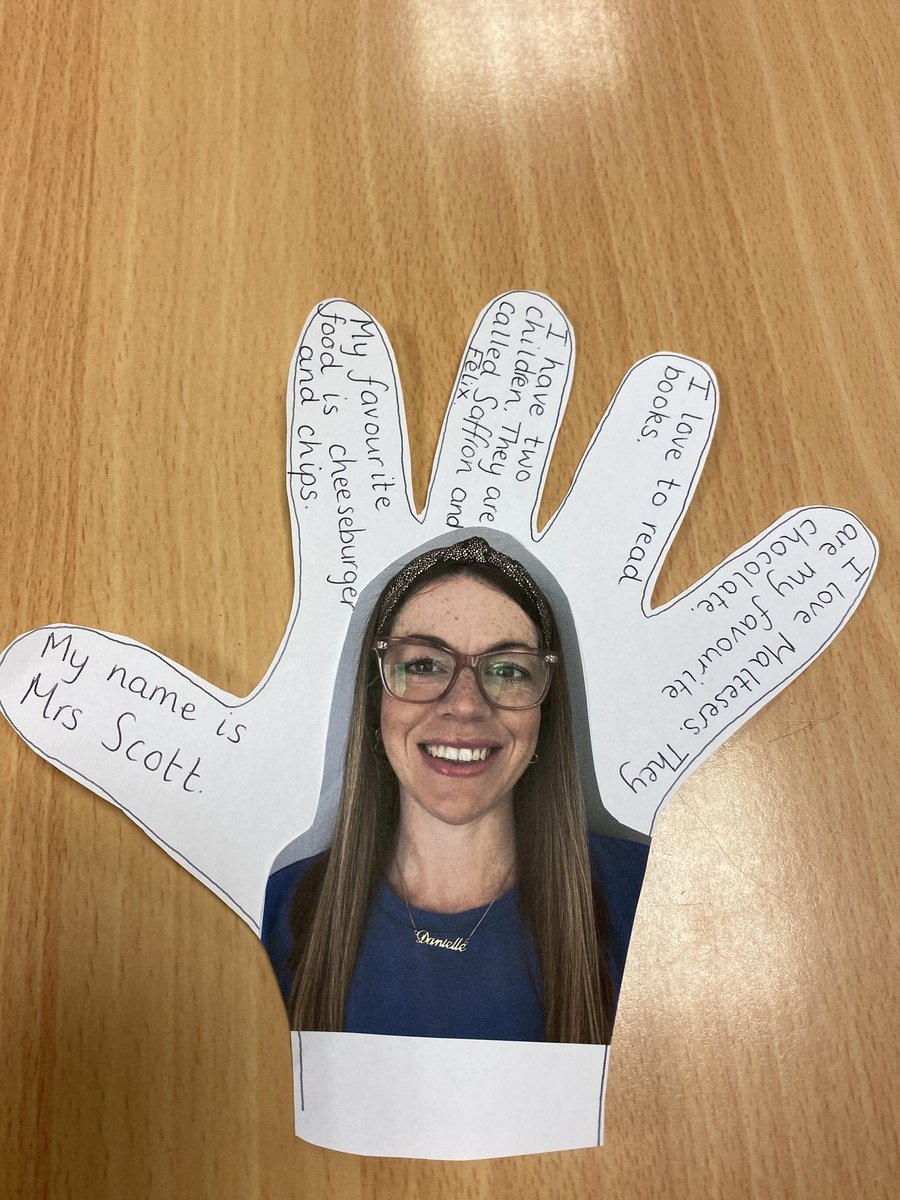 Important Things to Remember for September
You must remember to bring your book bag to school every day! Inside your book bag you should have your home reading journal, a reading book and your tricky word pot (if you still have it).

Our PE lessons will be on Tuesday afternoons. You will need to bring your PE kit on these days and you can leave it at school. Make sure to take some time over the summer holidays to practise getting dressed by yourself as quickly as possible!
Our Forest School sessions will be happening in the Autumn term. They will alternate between the two classes weekly so each class has a session every fortnight. The day for this will be released closer to the time. On these days, you may come to school in non-uniform. Make sure you wear clothes that can get dirty- preferably waterproof- and suitable outdoor shoes!