Welcome to Reception's Home Learning Page
Each day, we will add some activities for you to complete at home with the help from a grown up. For some of your lessons, we will do a live video with you. We hope you will join us for these so we can see your lovely faces while you have to stay at home.
Please remember to send some of your work so that we can look at how you have done. You can send this to our year group email address: reception@gwps.org.uk. We will email you back with what you have done well and maybe some things you could practise.
Daily Activities
Try to do these activities each day:
Write your full name
Read a book
Practise your sounds and tricky words (see below for useful videos)
Count to 20 and back to 0

Do some exercise
Daily Overview
Between each session, children should have the opportunity to play. During their play, children have the opportunity to consolidate and apply what they have learned, explore and be curious. It forms an important part of teaching and learning in the Early Years curriculum and is incredibly valuable for children's development.
Live Lesson - 9:30
English
For this lesson, you will need to make some true/false cards like the ones shown below.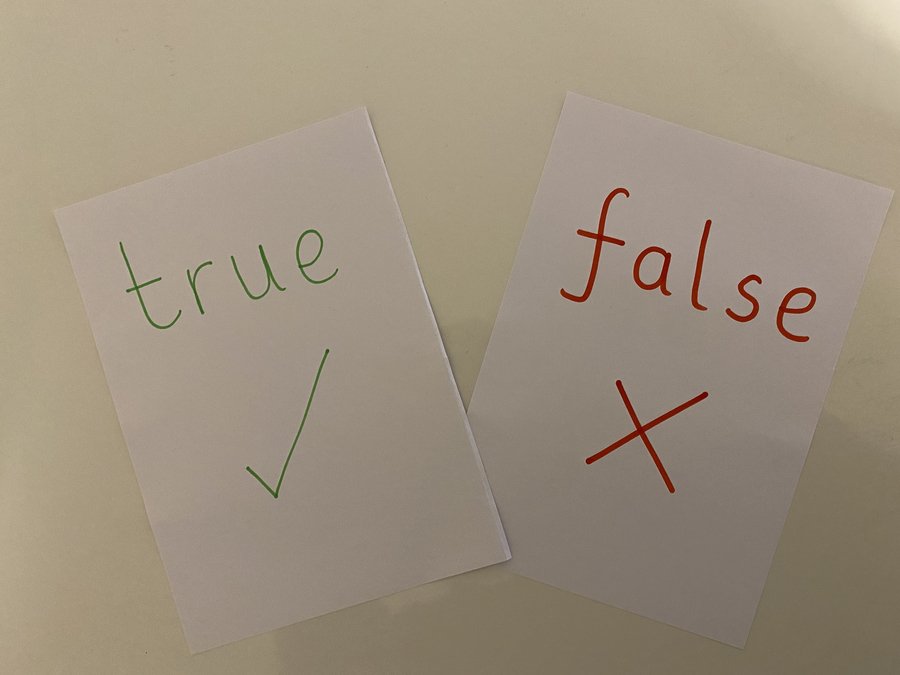 Activity
Make a train ticket like the one the girl used in the story.
Try to include:
Destination (where the train is going)
Day
Time
Price
You could use your train ticket to pretend you are going on a journey. Could you make your own train using chairs, boxes or blocks?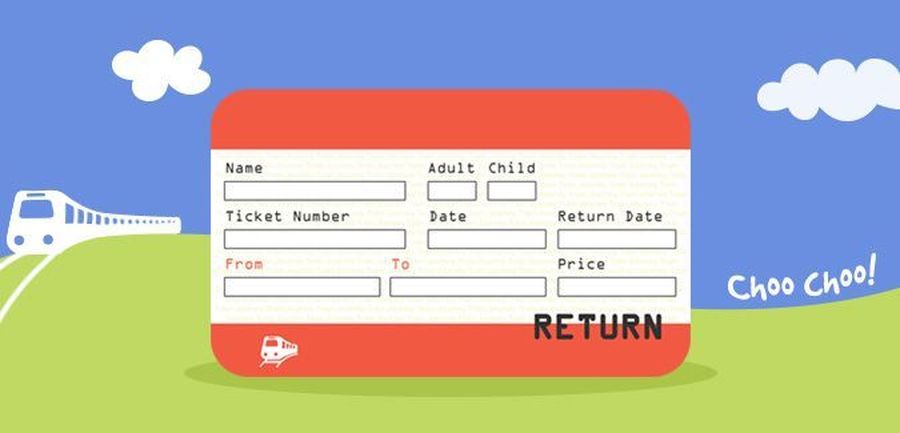 Phonics
From this week, we are changing the way we offer the Phonics activities to ensure that they are more suited to each individual child's reading and writing levels. Phonics is a very important part of your child's early reading and writing process and it is therefore very important that you access the phonics activities daily to ensure continuity and progression.
There is now a special Phonics area on our school website. To access it, you need to select Phonics from the drop down menu in the home learning tab at the top of this page. It will then ask you to select which phase you require.
You will find the daily phonics activity along with explanations, videos and suggested games for each phase. Please note that it may not be your child's usual class teacher that sets the activity or appears in the video, as all of our experienced KS1 team will be contributing to the phonics pages.
Please see below for the phase that your child should be accessing.
Green Group and Yellow Group: Phase 3
Red Group: Phase 2
Blue Group: Phase 1
If your child is required to access a different phase from the ones listed above, a member of staff will contact you directly.
If you have any questions, please email us at the reception email address: reception@gwps.org.uk
Maths
Each Monday, we are going to focus on a number and develop our understanding of it's value and how to form the numeral correctly.
Today we are looking at number three. If you like, you can watch this episode of Numberblocks all about it.
Look at the picture below and point to all of the images that represent three.
Now try to make three in different ways using objects from around your house. Take a look at the different ways Mrs Pearce has represented 3.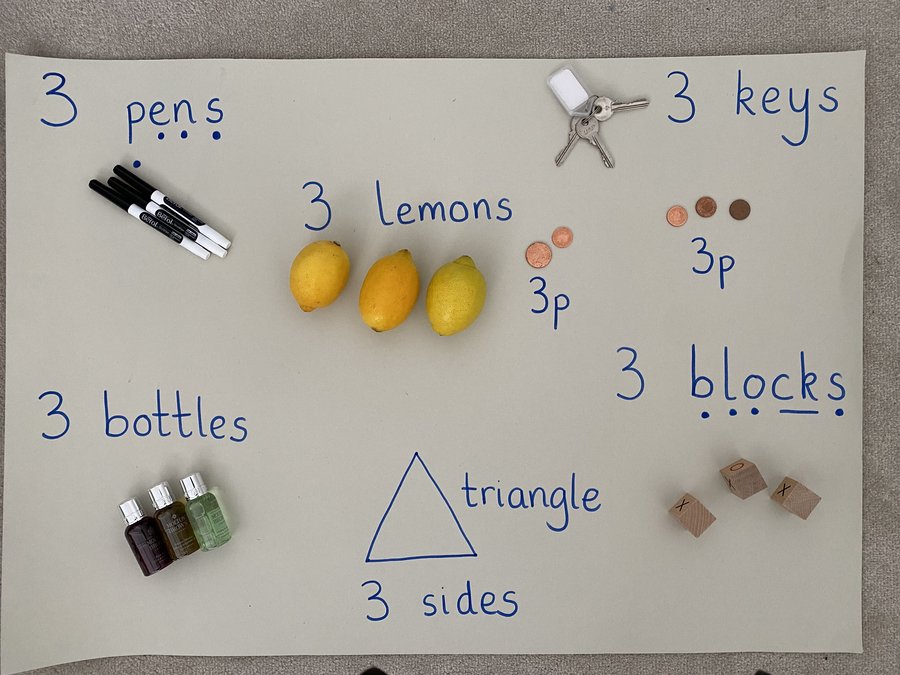 It is really important that we form our numbers the right way. Let's watch how to correctly write number 3.
Look at the video below and then try it yourself.
Start by practising in the air, using your pointing finger.
Then have a go in a tray/plate of rice, flour, shaving foam, salt or lentils.
Finally, write it on paper. See if you can neatly write 10 number threes using the correct formation each time.
Say the mantra to help you: 'Around the tree, around the tree, that's the way to make a three.'
Topic
Today, we want you to use the internet to find out some facts about trains from the present and the past. Use the links and videos below to help you. Once you have found out three interesting pieces of information, make a video to share your facts with your friends. You could record yourself using the camera on a phone or tablet or use an app like Adobe Spark, Book Creator or ChatterPix Kids.
Story Time
Aliens Love Underpants by Claire Freedman and Ben Cort
Phonics Flashcards - Phase 2