Good morning year 3!
Please see the daily timetable below where you can see what activities we will be doing and when throughout the day.
There is also a weekly requested work timetable. This will help you know which piece of work to send in and how we would like it sent.
Please contact sgwYear3@gwps.org.uk for any questions.
Thank you and take care,
Miss Carpenter and Miss Hussain
25th - 29nd of January- Work Requested
Monday 25th January
Today year 3 you need to watch the video below and follow the instructions.
Then please listen/watch this recording of our story this week- "Children of the Mine."
Next, watch the final two videos below before your task.
Below is a copy of the flipchart if you would like to look at it again and other resources you will need for today's lesson.
Today you have a scheduled Teams meeting at 10.30 am for today's maths lesson. Please make sure you join this meeting for 10.30 on Teams. Please can children have a pencil and a piece of paper.
If you have any issues please email sgwYear3@gwps.org.uk.
Below is a copy of the flipchart that is being used in the lesson in case you need to refer back to it after the live lesson.
The tasks for green, yellow and pink group are below the flipchart. There are also the daily challenges below.
Please watch the video below for today's fun PE task!
Spellings
Please practise this week's spellings as on Friday you will be doing a spellings quiz.
Use the code below to write your spellings. Can anyone interpret the word?
This week's spellings for green and yellow group
eight
weight
vein
neighbour
straight
vein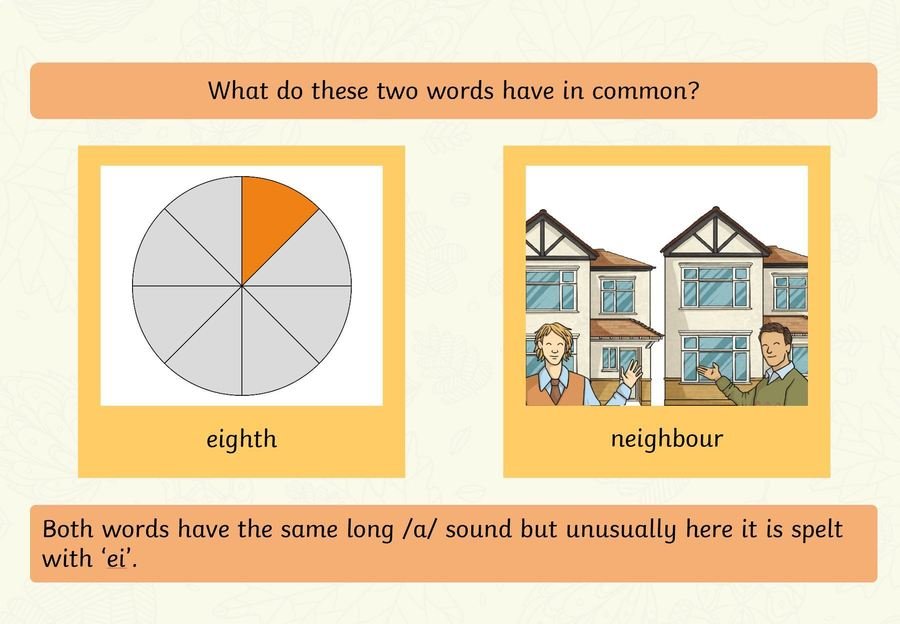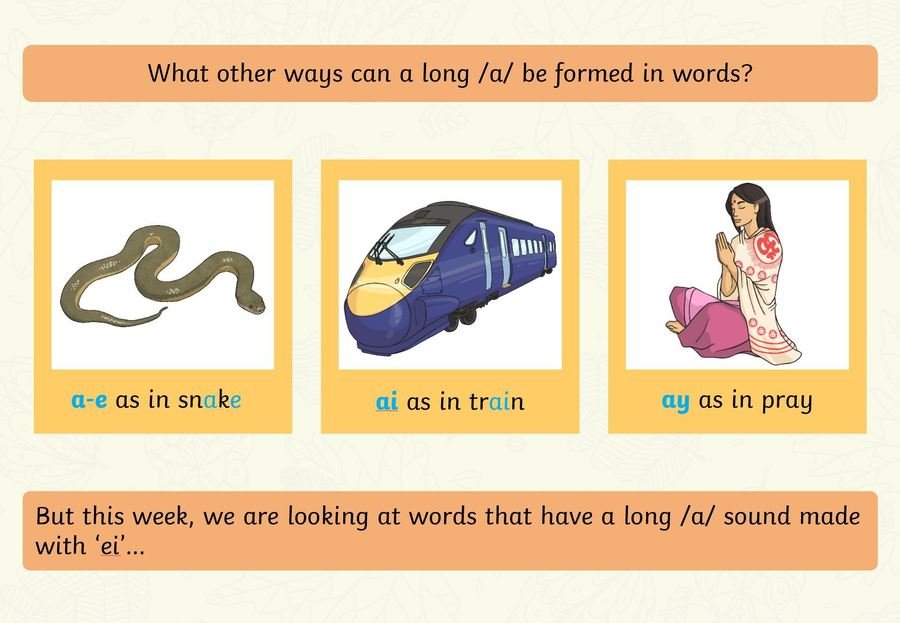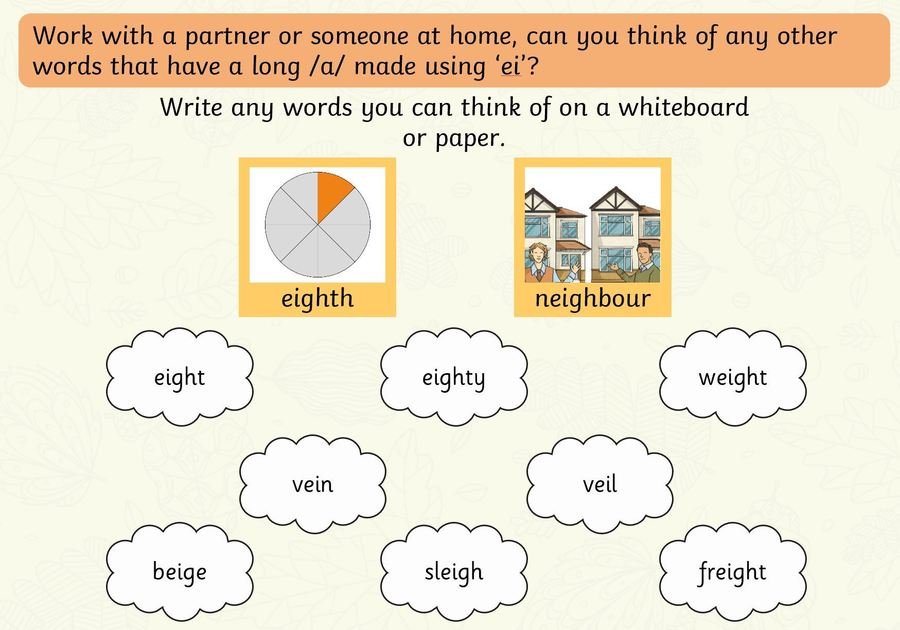 This week's spellings for pink group
come
his
she
when
went
there