Forest School in Reception
Using tools
We are learning how to use tools safely. We have started by using potato peelers to peel pieces of willow. This teaches us how to handle tools carefully and how to hold materials with a glove on our 'helper' hand.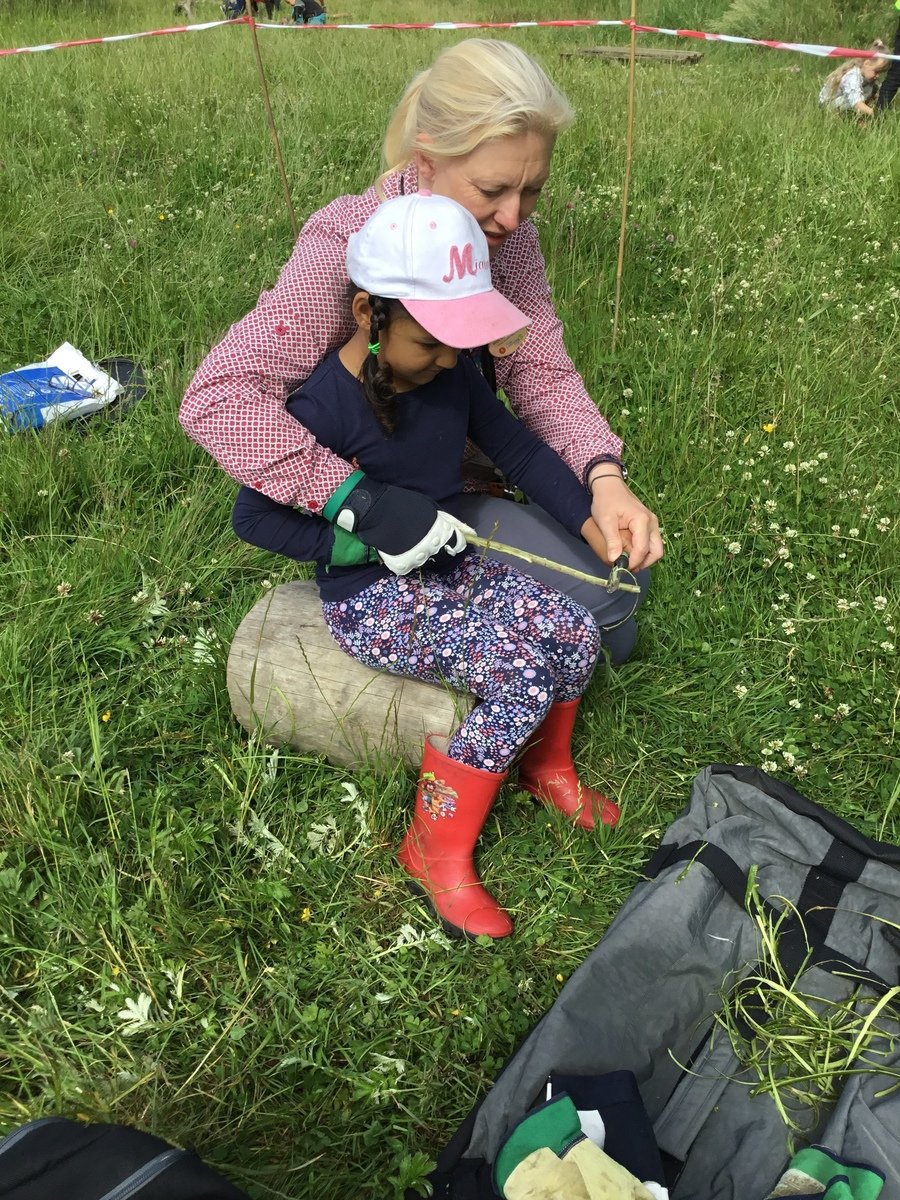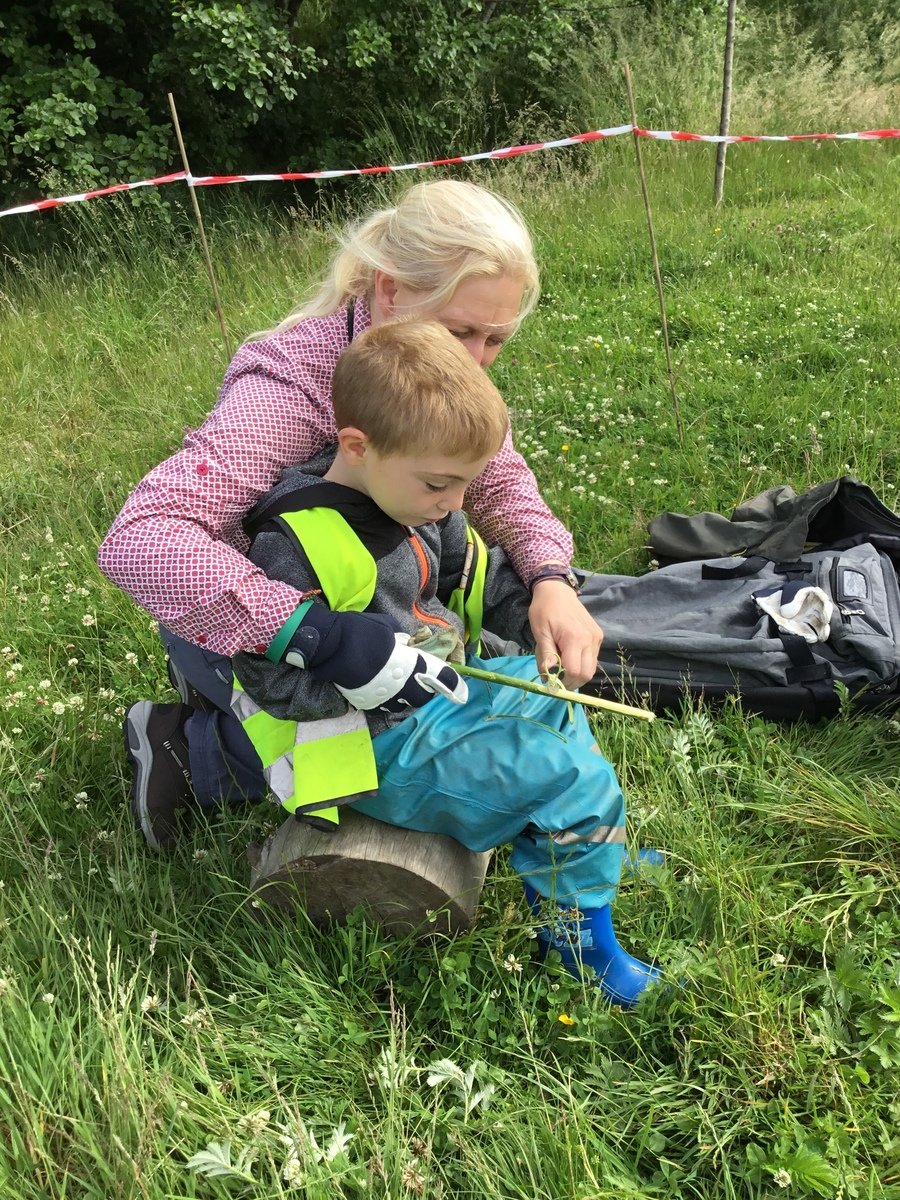 The Naughty Wizard
We found a magic wand at Forest School. We realised that it belonged to The Naughty Wizard who sometimes breaks the homes of the flower fairies and so we decided we needed to help! Reception class had lots of different ideas of how we could help sort this problem, they decided to create traps, giant spider sculptures (to scare him away) and magic potions. They even suggested that if we played nicely with him he would learn how to be a good friend! A wonderful idea! Luckily, our special magic potion made him into a good wizard so we were all happy.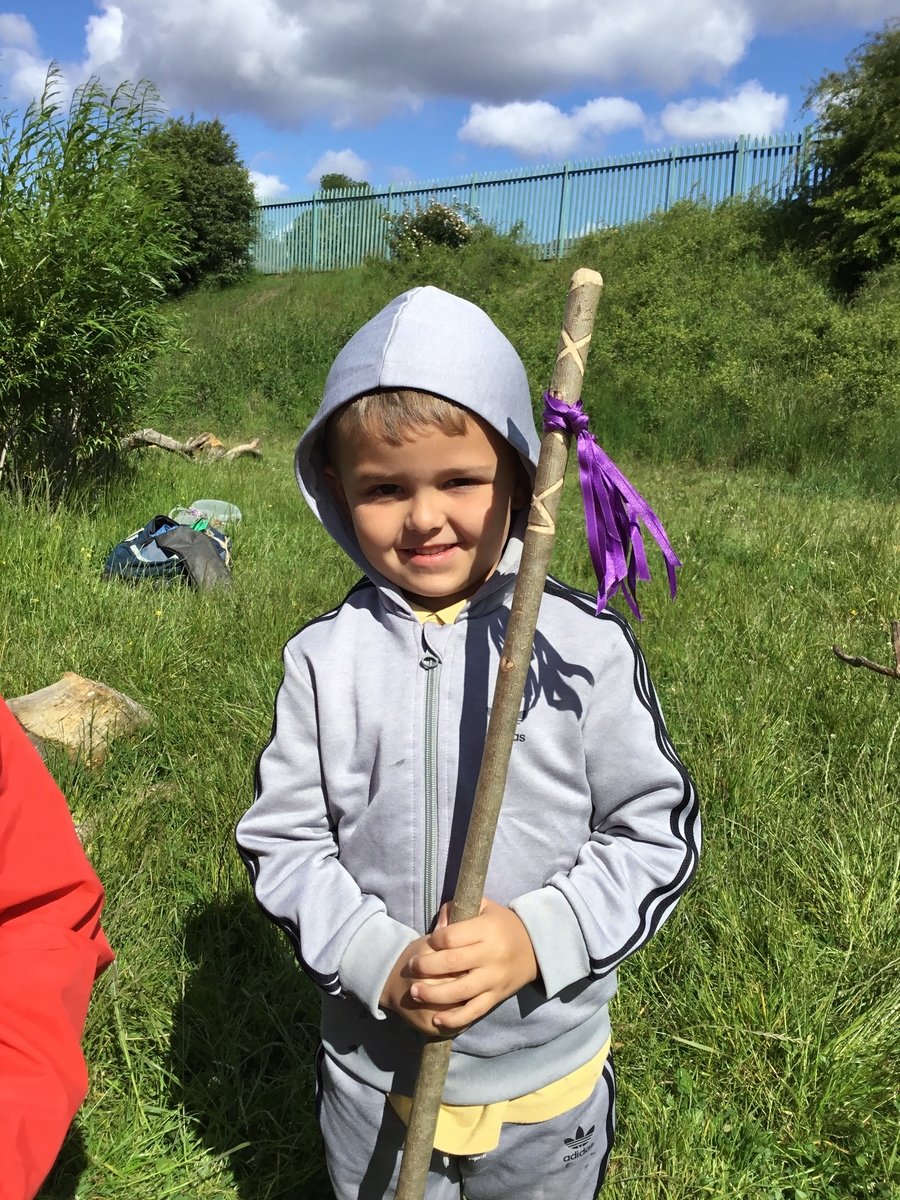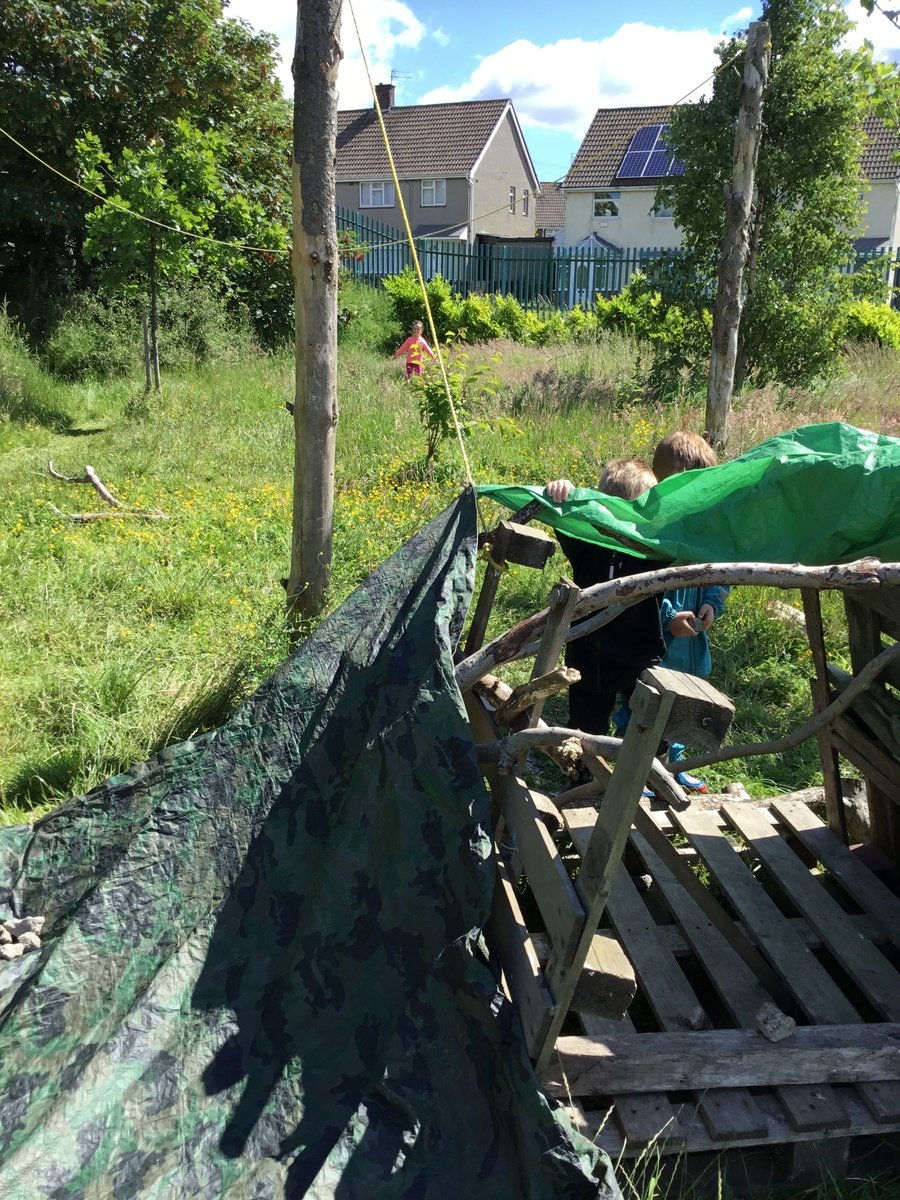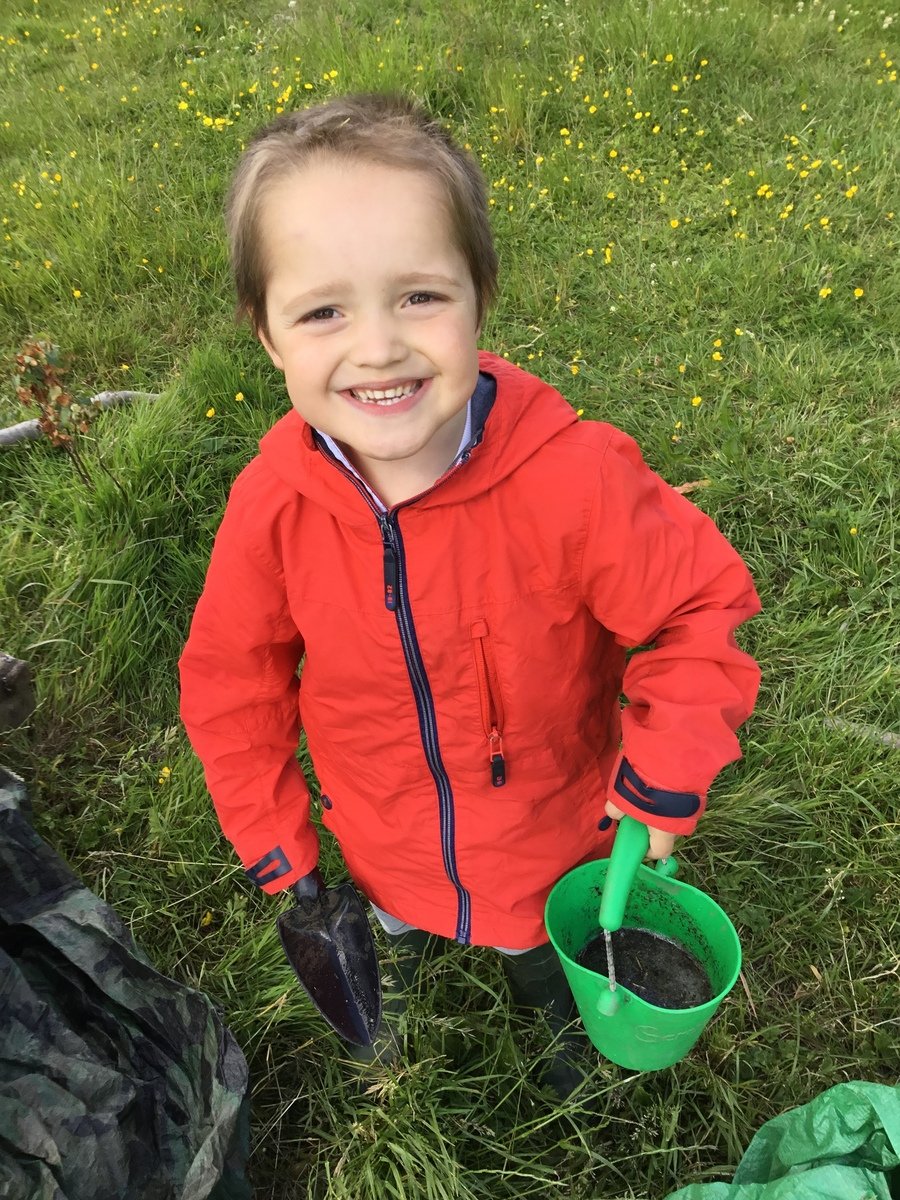 The Flower Fairies
We received a special letter from the flower fairies asking us to create special fairy homes for them. First, we needed to decide if we had any flowers at our site that matched the favourite flowers of each of the fairies, then we worked hard to create wonderful places for them to live.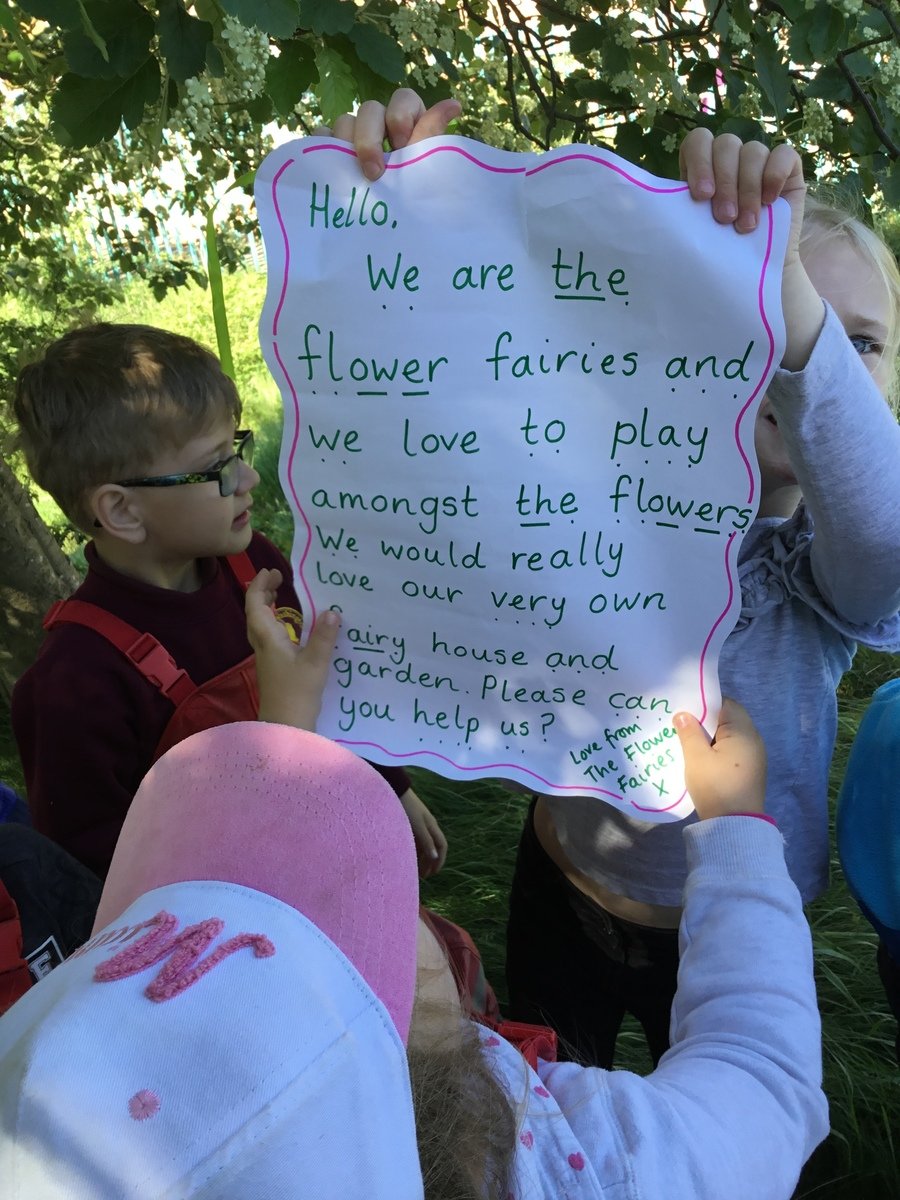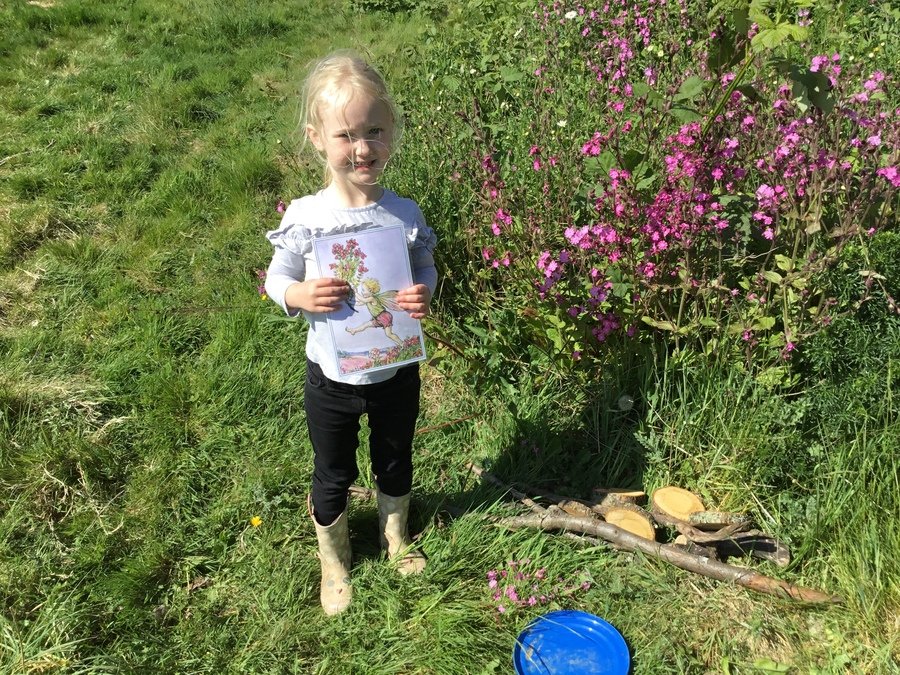 The Three Little Pigs
The Three Little Pigs have decided that our Forest School Site would be a great place to live and so we built them some houses to live in. Just like the pigs, we had a choice of straw, sticks and bricks.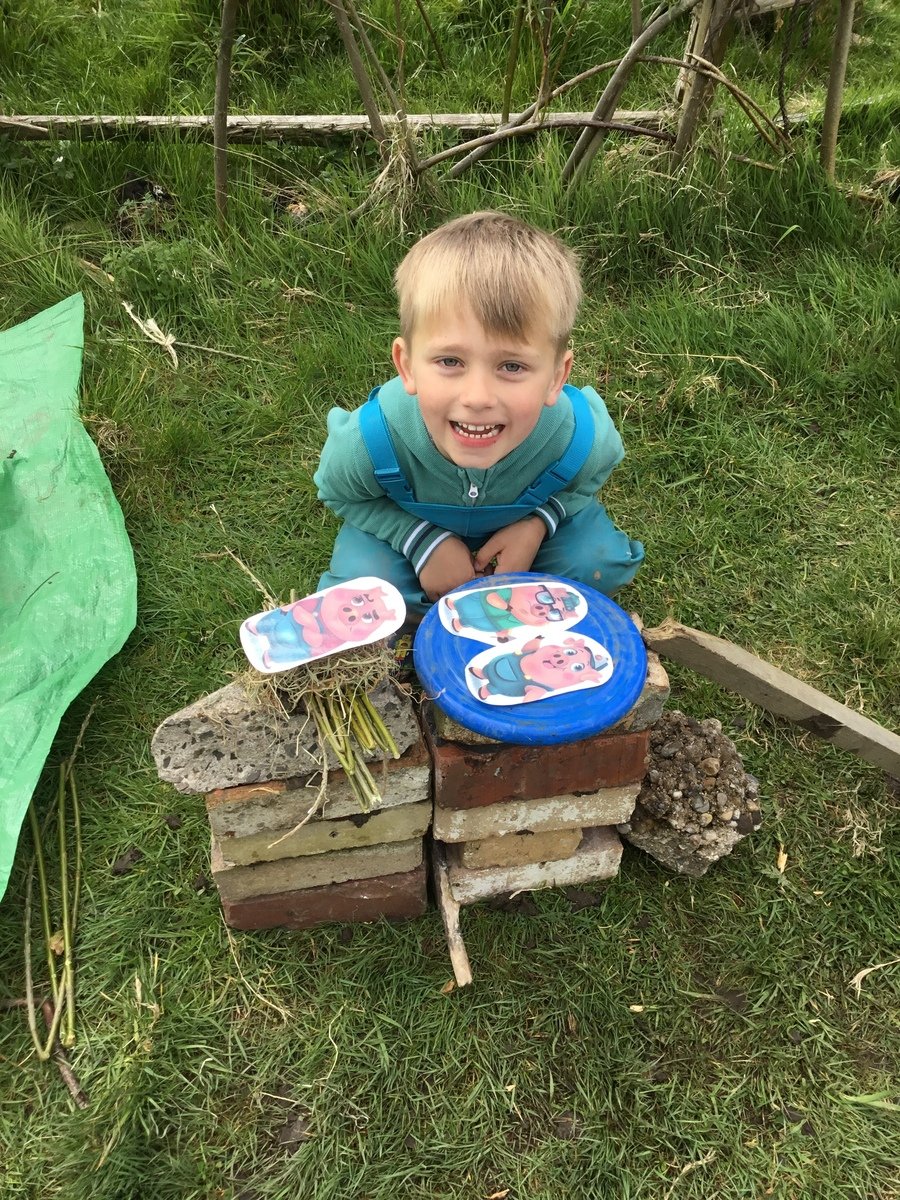 Family Forest School
Reception had a great time when our family members came to Forest School with us. We made folded pizzas and cooked them on the fire, they were delicious! We also made elder bead necklaces and dream catchers. We really enjoyed showing them the exciting we do in our Forest School sessions.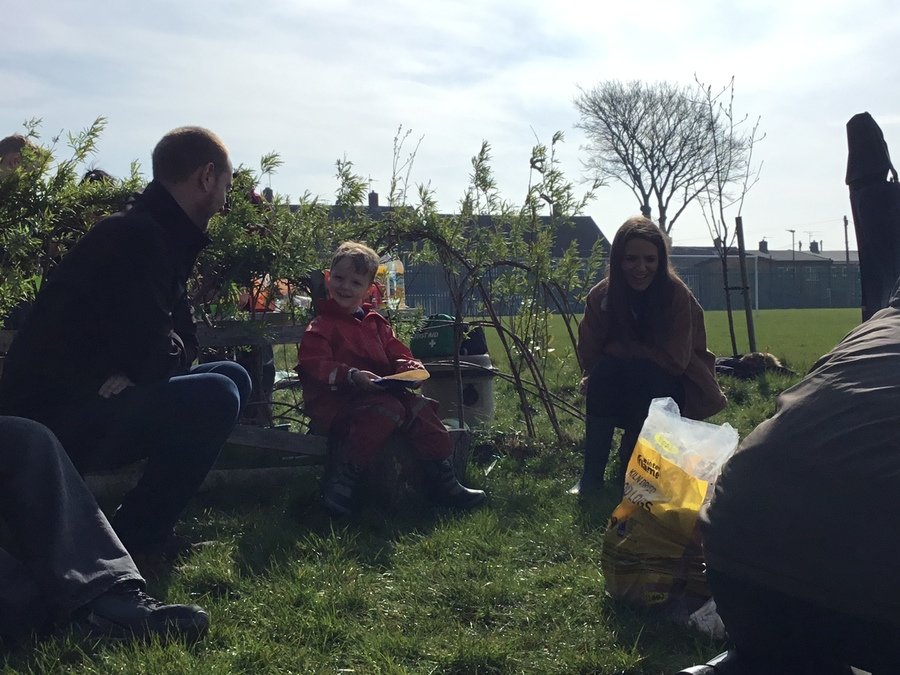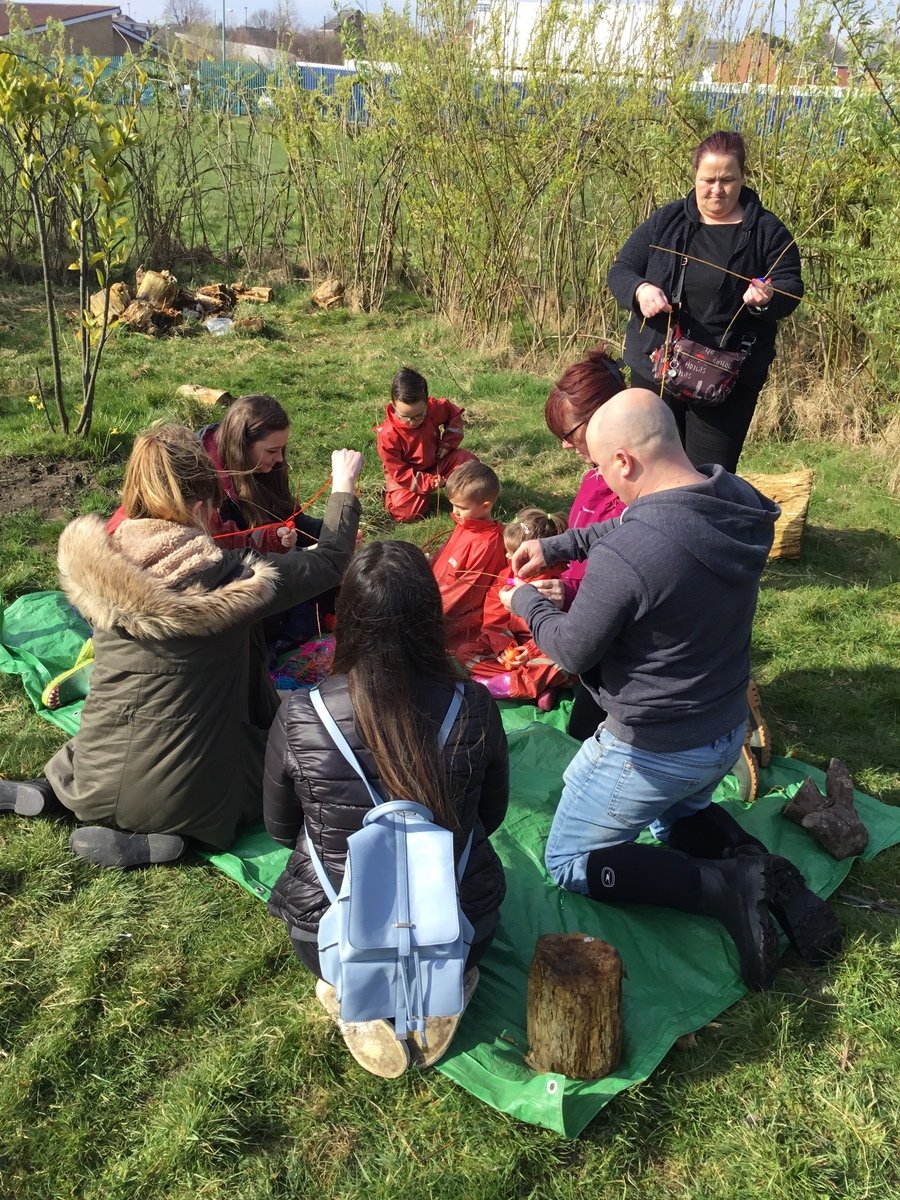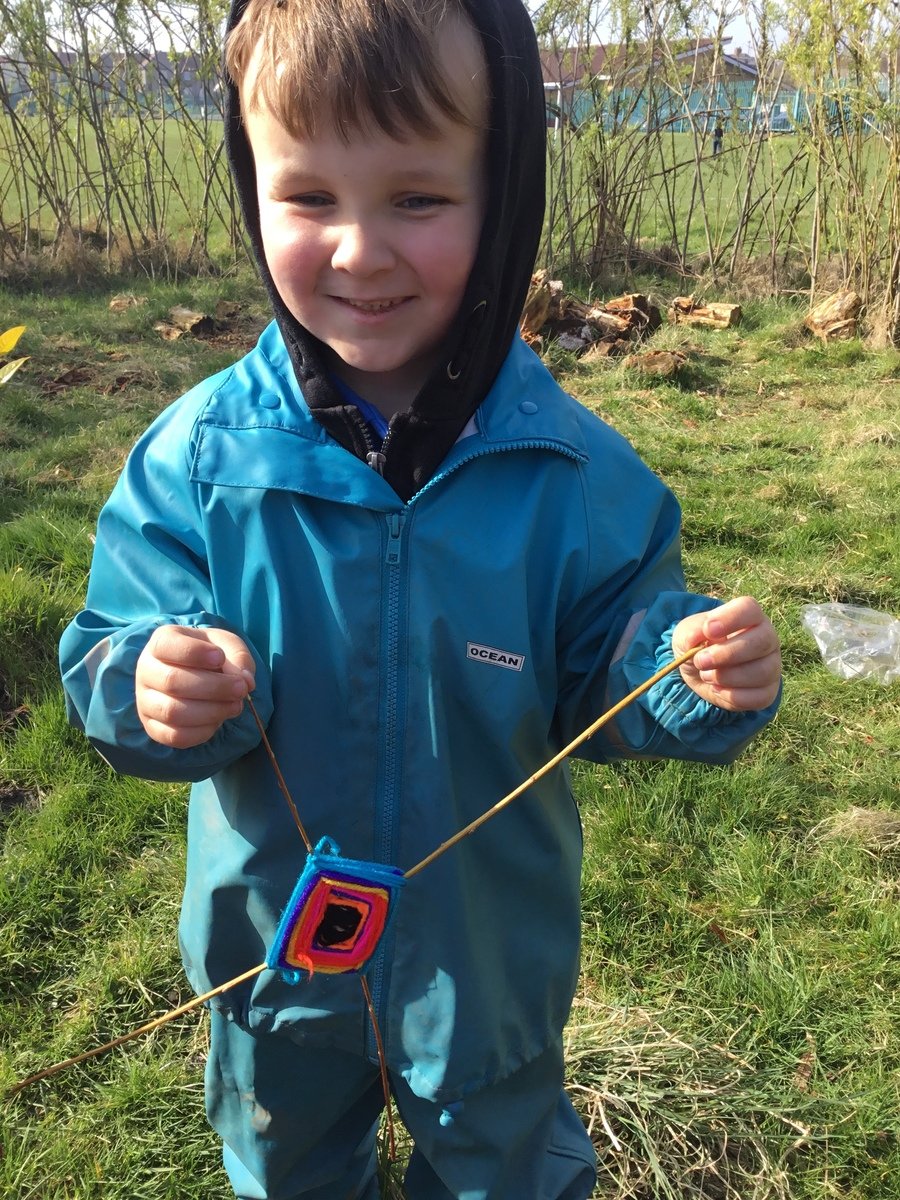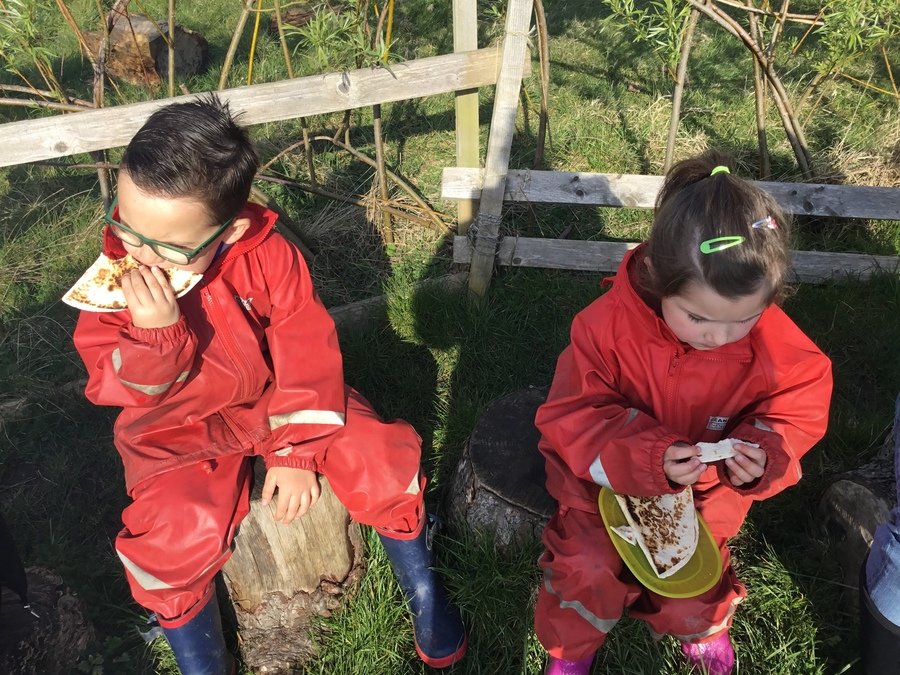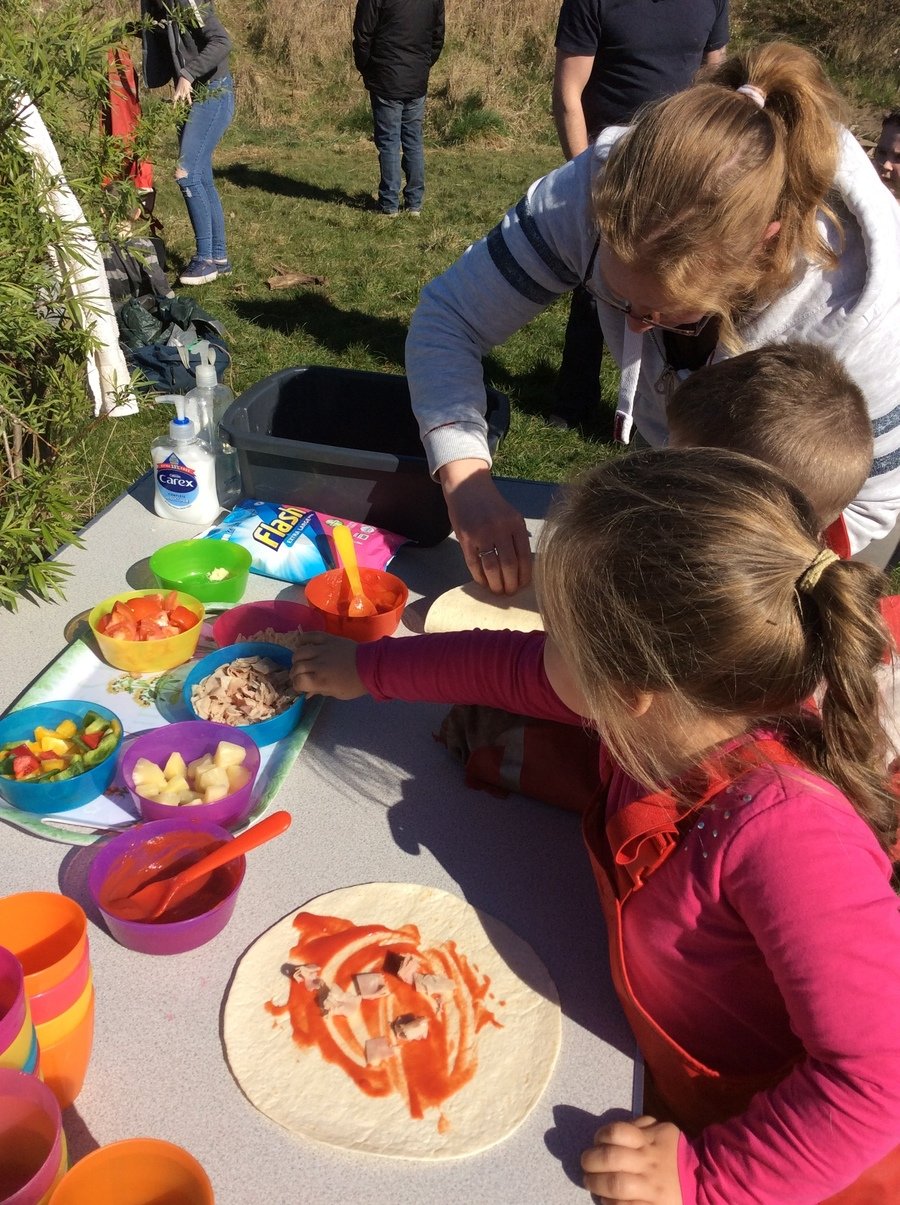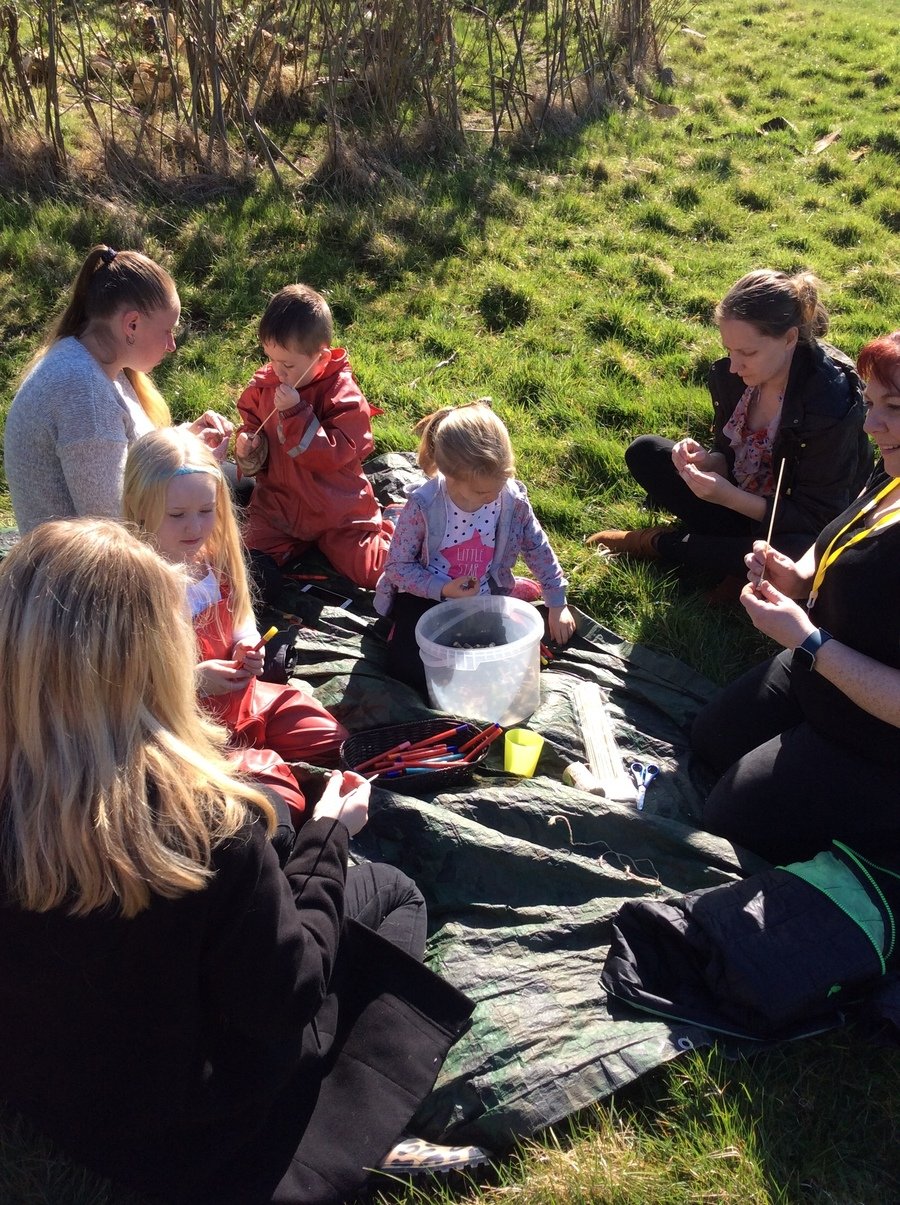 Goldilocks visits Forest School
The Three Bears were very upset because Goldilocks had eaten all their porridge and so they missed their breakfast. We decided to create some special Forest School Porridge so the Three Bears would be happy again.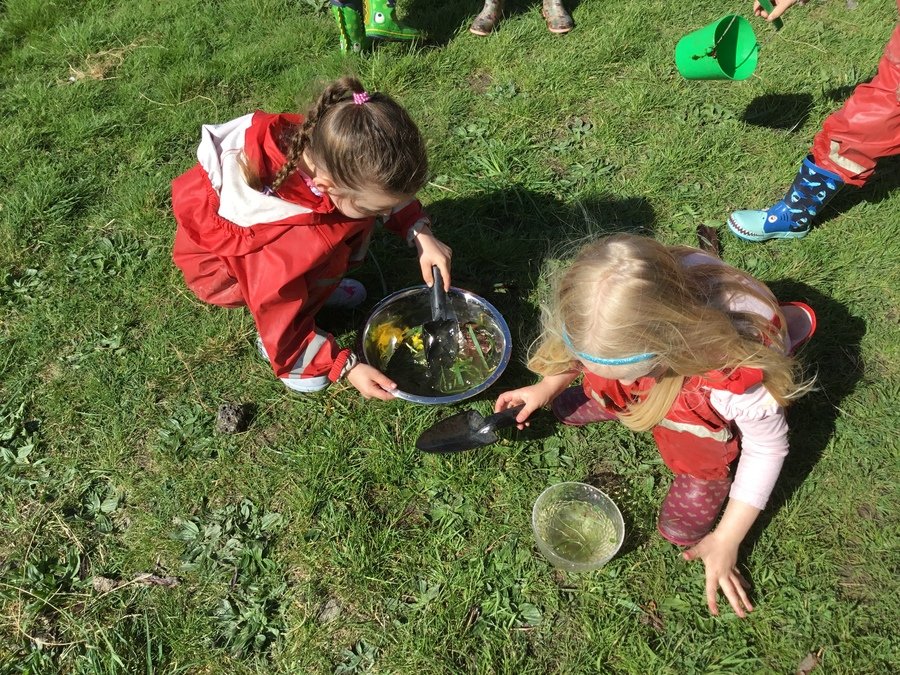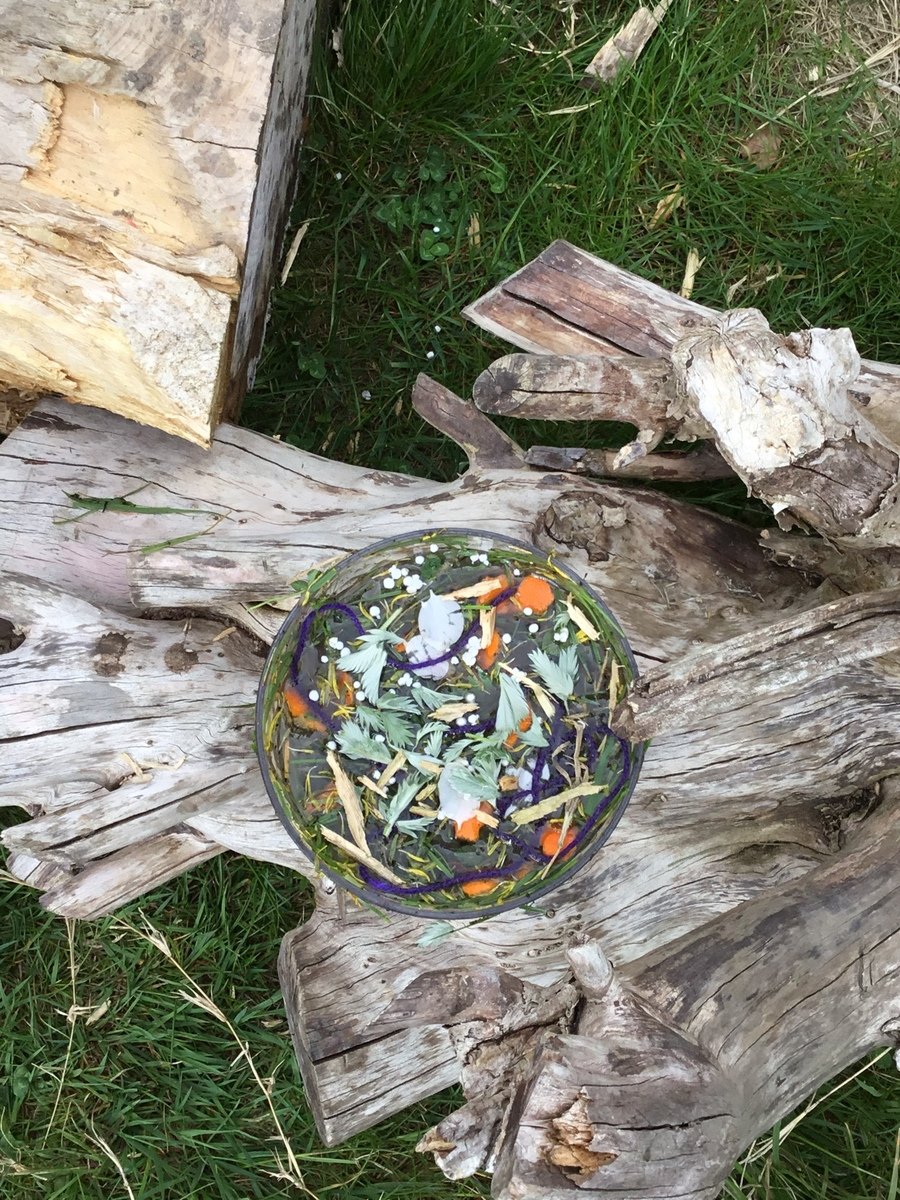 Windy Days!
The windy weather gave us a chance to explore the effect of the wind on the world around us. We created our own kites so we could enjoy making our kites dance in the wind.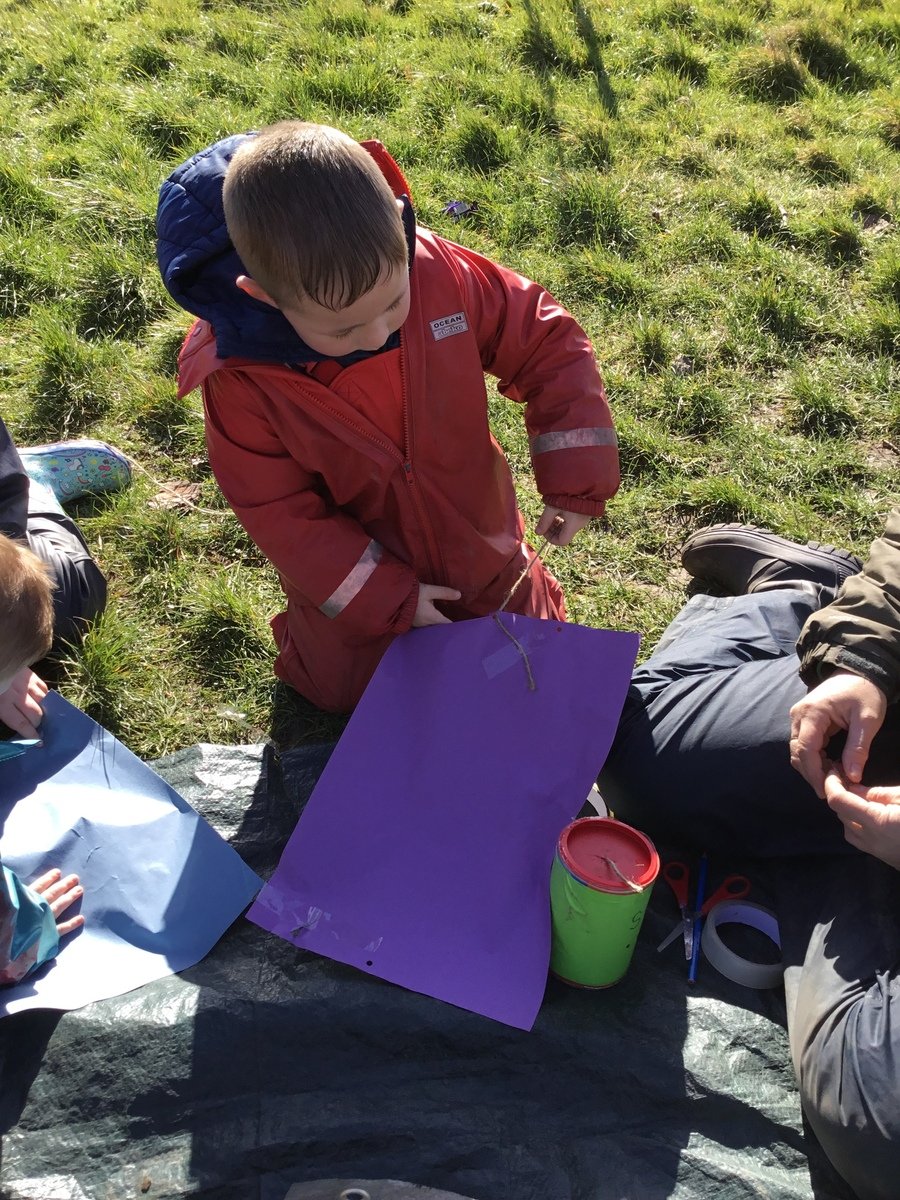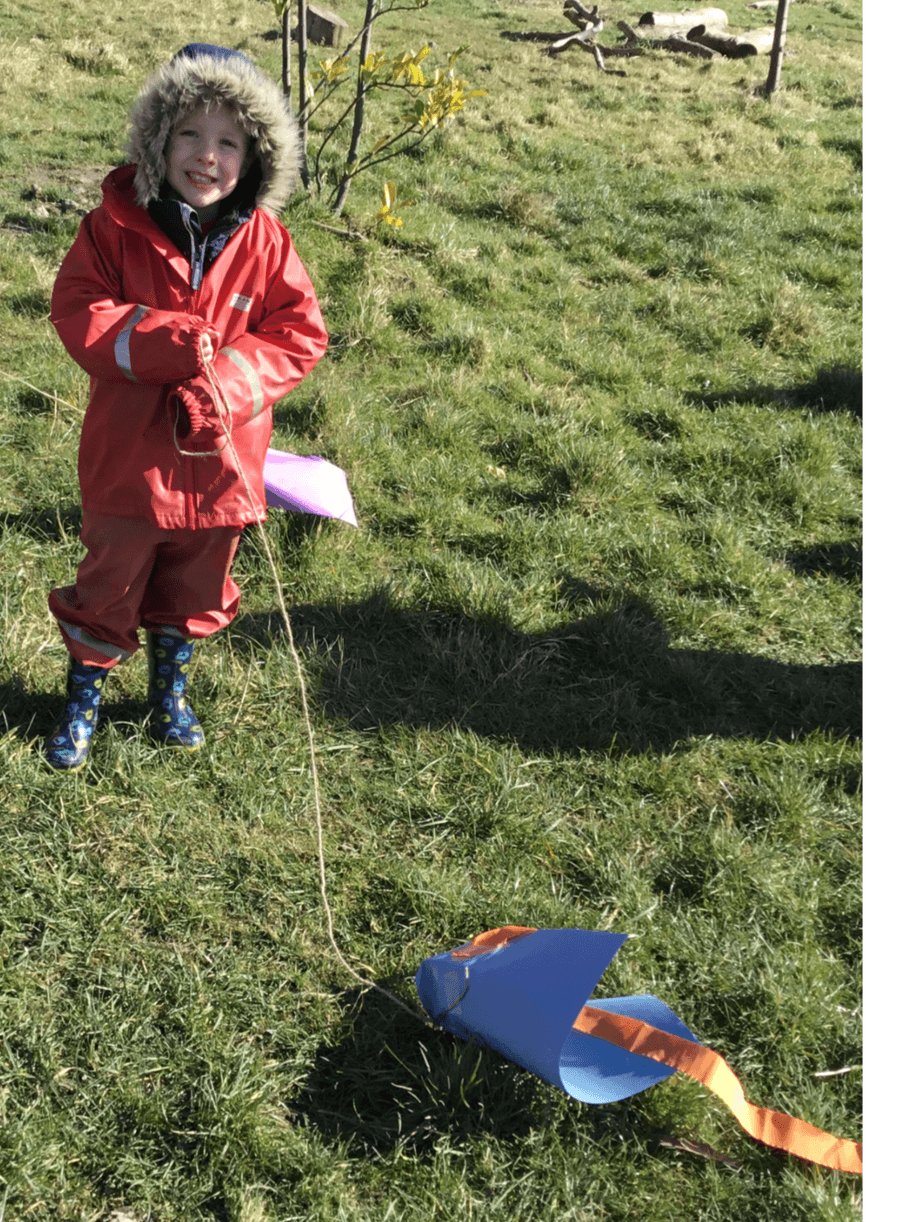 Knots!
In Reception, we like to make fishing rods so we can fish in the stream. We are learning how to tie knots so we can do this independently.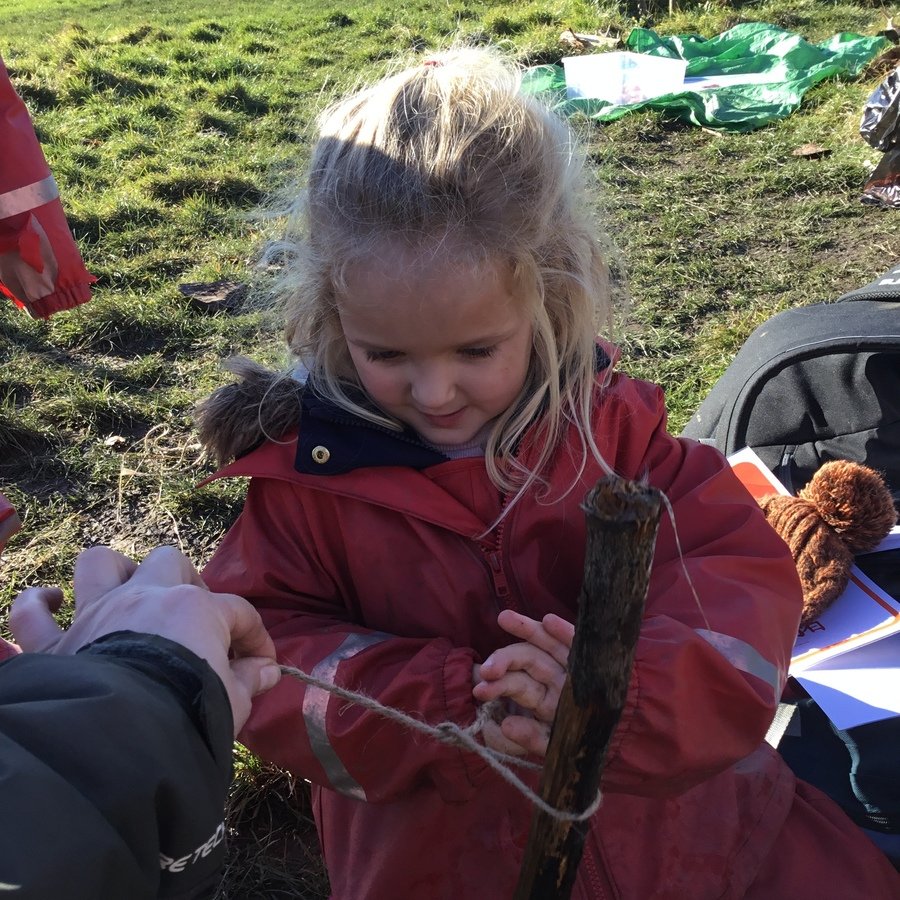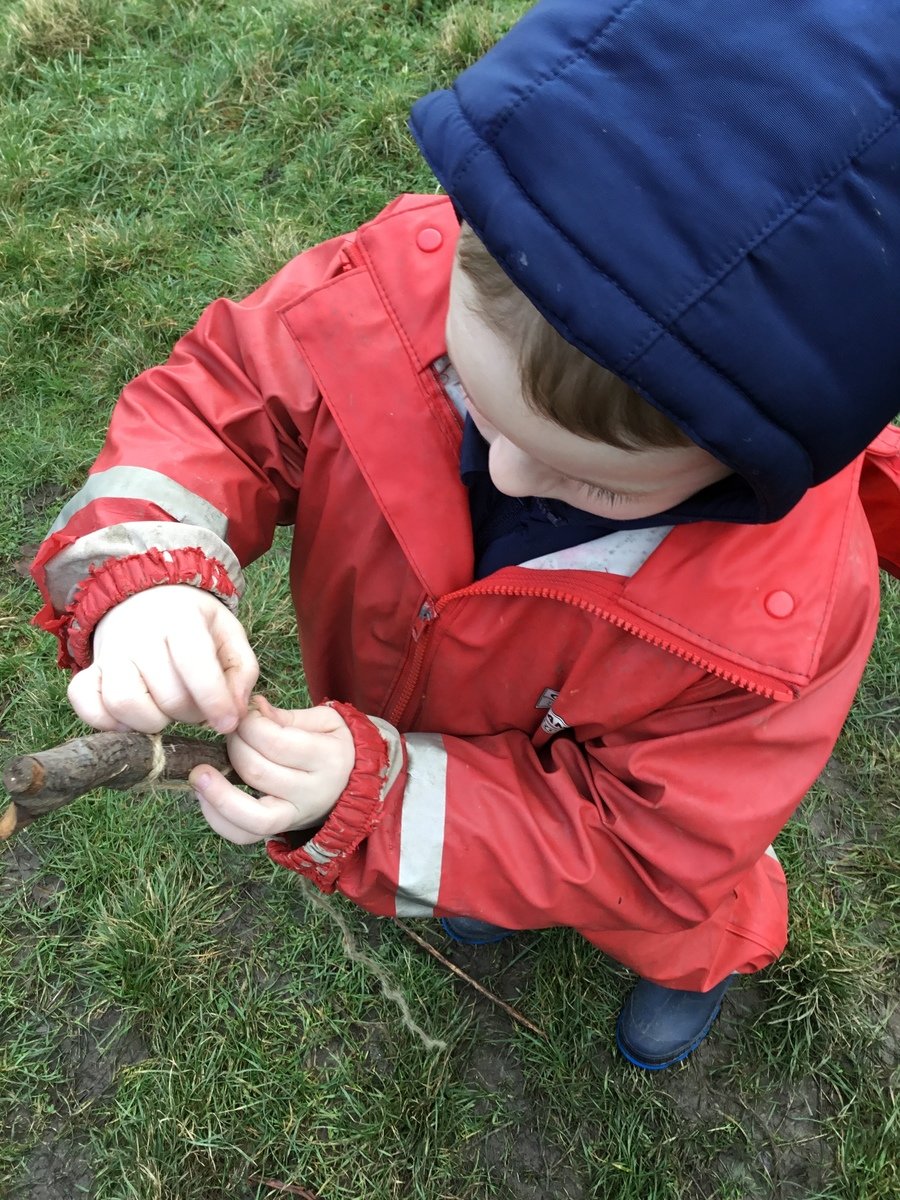 Frosty the Snowman
When Frosty the Snowman came to visit, we made houses for him to live in. He loved playing in the snow with his friends in Reception.