Sport At George Washington Primary School
Please choose from the menu below.
We believe that the children at our school have a positive experience of sports and physical activity while at George Washington.
We cover a range of skills in weekly PE sessions; starting in EYFS, teaching basic, fundamental skills through to Year 6 where children learn to master and apply learned skills into sports and games where they attack and defend, use rules and tactics, as well as learning how to compete against each other and themselves when achieving personal bests. We want our children to develop their physical and mental wellbeing as well as understanding the importance of teamwork and leadership.
We also encourage our children to be active through out the school day, with active classroom lessons and playground and lunchtimes games and equipment available for all to access.
The range of sport after school clubs we offer are another opportunity for our children to keep being active and engaged in sporting activities when the school day ends. Children have enjoyed taking part in yoga sessions, cricket, games, and athletics.
We have had great success with our Young Leader programme that teaches upper key stage 2 children how to lead and deliver games to younger children during key stage 1 lunchtimes. In the past, they have delivered their own assembly, interviewed children as potential Sports Leaders for future years, created their own games and have also been responsible for the playground equipment at playtimes and lunchtimes. Having Young Leaders has helped improve the quality of play and sportsmanship at our school.
We are proud to have swimming pool on site which means that the children in Year 4, 5 and 6 have access to weekly swimming lessons throughout the academic year.
In 2019, we introduced the Daily Mile. On the day it launched, we had a visit from Aly Dixon, local marathon running legend, and Daily Mile co-ordinator, Gary Young. Children and staff run for 10-15 minutes every day to help increase their heart rate and promote active and healthy lifestyle that will benefit them throughout their lives.
Over the years, we hope to continue to encourage all of our children to develop a healthy relationship with exercise and sports so that they go on to lead active, healthy lives in years to come.
In 2019, we achieved gold in the active Sunderland charter. It was the first time we had applied for the award and were really proud to maintain our sports standards so we kept this level the following year.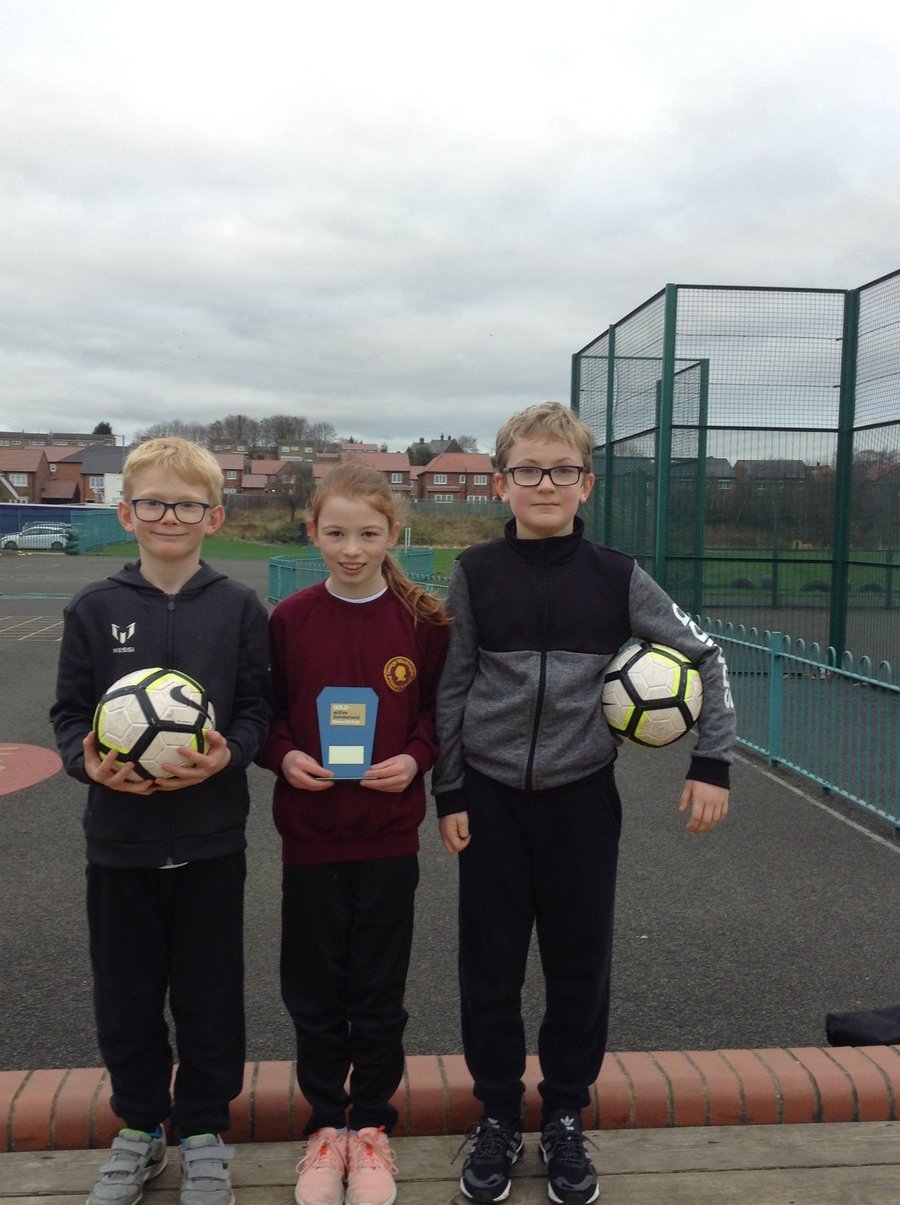 Santa Dash
The whole school took part in a 50m Santa Dash on Christmas Jumper Day. It was cold but all the children and teachers enjoyed the quick sprint!